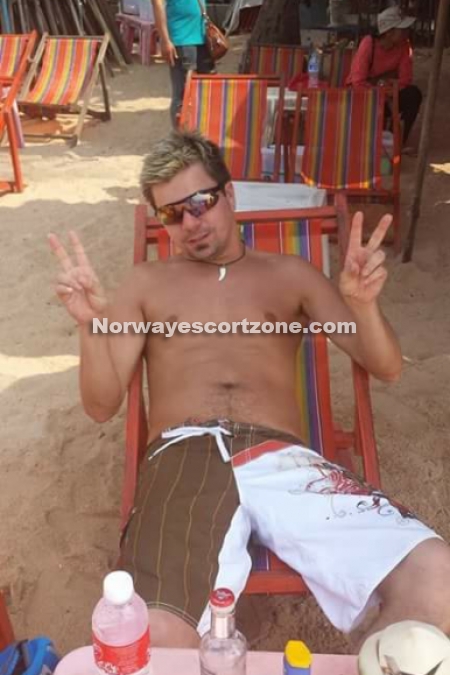 Boris-Alexander — Krus kr  , Unikt krus med en sort sløyfe fra kjente karakterer på hver side. Charlie-Dexter — Krus kr  , Søtt krus med røde sløyfer fra kjente karakterer på hver side. Mustafa-Chaplin — Krus kr  , Unikt designerkrus med barter fra kjente karakterer på hver side. Fu-Magnum — Krus kr  , Et gøyalt krus med barter fra kjente karakterer på hver side. Maurice-Poirot — Krus kr  , Morsomt krus med barter basert på kjente karakterer på hver side.
Dekorer maten din med skrift eller tegninger ved bruk av ketchup og sennepMiddagen blir garantert mer gøyal og fristende for både barn og voksne. Salt- og Peppermann kr  69, Verdens søteste salt og pepperbøsseSalt og peppermannen bruker overkroppen og buksen sin til å bringe mer smak til maten din.
Holy Toast Brødstempel kr  49, Dette er faktisk et stempel til toastskiven dinOg ingen andre enn vår aller helligste jomfru Maria er avbildet. Fortryllende magiske salt- og pepperbøsser fra Fred and Friends designet som tryllestaverMed andre ord; tryllebøsser!
Iskuler kr  39,00 kr  25, Lei av de firkantede isbitene? Lag pene iskuler med runde isbitformer. Krydder — Nacho Cheese kr  , Det smaker like godt som det høres ut som. Ananas — Småkakeform kr  25, Småkakeform formet som en ananasBak nydelige småkaker og server i barnebursdag, forening og lignende ved sommertiderEgentlig helt perfekt til alle anledninger, men spesielt om sommeren.
Babyflaske — Småkakeform kr  25, En kjempesøt småkakeform formet som en babyflaskeSupert til babyshower og lignende. Den blivende moren vil garantert bli positivt overrasket. Solbriller — Småkakeform kr  25, Kombiner baking med sommer og solVi sender til og med til Bergen haha. Enhjørning — Småkakeform kr  25, Er du glad i enhjørninger og baking?
Da er denne småkakeformen noe for deg. Passer til alle magiske anledninger. Ugle — Småkakeform kr  25, En småkakeform som gir deg masse små, søte, tykke uglerPerfekt til småbakst og barnebursdagen. Og kanskje til og med en litt utradisjonell julebakst? Kanskje verdens søteste teskje? En liten katt sitter på toppen av skaftet og passer på koppen dinVi falt pladask for den intense søtheten som skjeen utstråler. Maritime salt- og pepperbøsser i form av nysgjerrige haier obs: Søte og uskyldige salt- og pepperbøsser i form av ekornhoder.
Flosshatt — Vinstopper kr  79, Hva er vel mer sofistikert enn denne vinstopperen formet som en flosshatt? Kle opp vinflasken din og server. Gjestene dine vil garantert få seg en god latter. Pappa Nessie — Pastaskje kr  , Kanskje verdens kuleste pastaskje?
Bruk den til alle anledninger, men vi anbefaler helst når en har gjester. Lightsaber — Spisepinner kr  79, Stilfulle spisepinner som egentlig er miniatyrlyssablerFor å leve opp til navnet så lyser de også. Skummel Teskje kr  39, Vart du skræmt, no? Baconkrydder — Smoky BBQ kr  , Grill i vei, din griller. Lion island Such a perfect day; sun was shining, the water was not to cold and such a suprise!
Suddenly out of the blue, literally at least ten of my friends showed up in their boat visiting the Island. So Milan got to meet some of the guys as well-Finally! Now we are heading to a jamnight here in Horten, with some neighbors, mom and Morten.
Its gonna be a good night! Were finally back in Norway! Yesterday we arrived Norway, had a lovely time eating sweet potatos for dinner and then July came for a brief visit-And it was so nice to se her again! Today has been a busy day, we have a many guest coming over for shrimp sandwiches in our back garden and afterwords some music and planning of a big music event we are going to get together to the end of the summer! This event is gonna basicly be with me, Milan and Gro Elisabeth On the picture with mom.
Such a warm and talented woman, who has been living and working as a proffesional singer and viloinist for many years in New York. So this is gonna be an exiting summer! Later in the evening Milan and I went for a walk around the town and tomorrow were going on a cycle ride around the town to a place called Løveøya for a relaxed picnic at the beach. Hope youve had a good weekend you guys! Pictures from the first few days in Corfu.
So, Corfu was just amazing! This was really what I needed. However, this means I have a LOT of pictures to show you, but I also have a life I have to live on the side, as well as edit and import these photos.
At the moment I´m living with Milan in London, chilling, gathering strenght for gigs and stuff, and now just came back after doing a recording for a musician that needed me to do some vocals for his track in the studio. Right now, i'm busy living my life. So the fact that the internet in the apartment suddenly broke down was actually just a good thing And the reason for no updates But you know what?
An unplugged holiday is exactly what we both need! Have a lovely summer you guys! Ah, Very very busy last few days, therefor very little blogging. Last weekend we were in Norway for four gigs, went back the day after for some couple of chilling days in Southampton..
Then back to London, and today, back to southapton for gig with Milans band. Even today we have had a hectic day trying to find some stuff for me, because I ofc havent got all the stuff I need for our holiday in Greece, which we are leaving for tomorrow!
So busy busy weeks, thank God we dont have uni! Need to run though, back to southampton we go! Since I never posted these pictures I thought this would be the perfect time to post a few photos from when mom was visiting here in London for my birthday in January. I cant actually believe I havent seen her in almost half a year. But tomorrow i´m finally going to see her again! As well as i´m gonna meet her new boyfriend, and she meeting Milan for the first time! So today was the official last day as vocal group 1 foundation year, our final assessment in Live Performance workshop!
Such a sad day, but also so much fun. My assessment went actually really well, i shut out the fact that i have a little bit of a confidence issue with dancing on stage and let loose!
Which resulted in a very fun assessment, especially since the song isn´t one of my favorites, sort of speak. Today is also my last night sleeping in the house. Tomorrow I have my final exam, and then Milan and I are going to Southampton for a bbq at his moms place. Then on friday we are going to Norway for three days, for a gig on saturday  Hope you all having a nice week.
The picture says it all. This is what i'm gna do for the rest of the week, take advantage of the sun and be a good student! Now i´m finally soon finished with my essay though.. So next step is starting on my composition piece which is due in two weeks! Hope youve all had a lovely weekend.
I surely had, spent time with the best boyfriend and favorite musician, Milan! So again, I have been a bad blogger. And it's so much to tell! Way too much to tell. Therfore i'm just gna give you all a quick recap in pictures!
A baby squirrel that refused to only stay on our garden. His name is Conrad. Ive also been in Southampton again for Milans gigs, and also performed at the last gig we went to!
And it was so much fun! Been at open mic nights and hanged out with the girls from my vocal group. Also eating Sushi in the park during lunch from the new whole food marked right next to our uni. And since the sun has finally appeared for real, we have had a few photoshoots.
Thea, Camilla and I went out as, as Camilla left now on friday and i'm most likely not gna see her for at least three months! Therefore we had a whole girls night out. Starting with vine during make-up session, then Aqua for a couple of drinks, ending our night at Maddox with plenty of new stories we can laugh at. As we didn't have enough of those? And the sun is still shining. So Milan and i have taken advantage of that and rehearsed for our gigs in Norway in june, outside in the sun the last few days.
From now on you guys, I'm gna be so much better at this! And I now I've said it a million times, but oh well. I just have to prove it to you i guess! Hope you all Norwegians had a fab constitution day celebrating our country! We have rehearsed, had nachos in the sun and now I'm gna finish my essay as Milan is doing a gig tonight. One of the best things about living with your best friends And what ca be better then to make a memorable birthday to one of your best friends in the whole wide world?
So, on thursday Camilla turned 21, which means Thea and I woke up early morning, even though we didn't have uni to make banana pancakes, ice-cream with blueberries and yoghurt, topped with giraffprinted candles. Woke her up with the Norwegian birthdaysong, breakfast and balloons in bed! The day continued with Milan and me having a lunch with his mom and his brother. Then home to get dressed, next stop Inamo-A great japanese restaurant in Soho, with touchscreen tables and fab food.
Last stop Maddox, for a super fun night out that ended with Nance and me singing harmonies and Milan beatboxing the whole taxi ride home. All in all, a weird and fun night! Pictures taken two years ago, but i thought they suited the headline so well. Ah, well is there anything more to say really? I am so happy and thankful for my life and everyone in it! Some of the selfies Thea and me took when we were going out on saturday!
A superfun night at Druryclub and world greatest boyfriend picked us up later that night. The rest of the the weekend was chill and nice evening with Thea, watching movies and eating way to much. Monday was a short day at uni, and then later in the evening worlds best boyfriend showed up out of the blue with roses at my doorstep! How lucky am I?? So you can truly say i'm the happiest girl ever! Today has been a long day, first at uni and then in the studio-Ah the track is sounding so good you guys!
Now I'm talking with my supersmart and funny uncle and soon going to bed. Tomorrow is the big to-do day; Essay writing, laundry, and lots of other stuff! Hope you'd had a good week so far! I know, my updates has been very absence lately. But I can just say one thing, and that is that i'm to busy enjoying my fantastic life! The sun is shining almost every day, and its even warm when it's dark outside.
Which made me miss summer even more, therefore since I've been so bad at taking pictures lately I decided to post a few pictures from this summer! Give me festival, give me long summer nights, give me good music, give me crazy nights!
I really can't wait for summer. And this summer is going to be the best- First Nance is coming for a visit in july, then my boyfriend is coming to see me for two weeks in the start of August! I can't wait to go on adventures and actually see Norway. That is our plan, as I am a really bad Norwegian and haven't actually seen Norway proparly! Have a good weekend you guys! Tonight we are going to pre drink at Milan's with indian food and the guys are going to make cocktails, then we're going out in Soho!
I promised you goofy tourist pictures of our touristday yesterday, and here you go! First stop was Harrods, were we got to exctidet looking at the Barbies, expencive teddybears and even more expencive interior and not to mention shoes! Then to Hard Rock, next Big Ben and then the last stop was getting drunk in the park watching the sunset. And not the last time we will be lame tourists taking pictures of everything and nothing. That said, I can't actually believe I haven't seen the real London yet!
And I know it's more to come, so I can't wait for our next touristday! Which is going to be soon. But after the weekend, because tomorrow were going on a roadtrip! How's your week been? Some pictures from the lovely thursday night at Bush Hall-Tech music school's showcase! Today has been a hard day, no spesific reason other then my pollen allergy. But I actually did manage and one and a half hour walk before coming home to the best fish dinner I think I have ever tasted.
Made by my dear housemate and bestfriend, Camilla. Now it's half a episode of Girls before its good night and dont let the bedbugs bite! The outfit for the night  Xxx. The weekend is soon over, but my freedom is just starting! Assessment week is over and I can finally breath again. Startet the celebration with Showcase at Bush Hall in sheperds bush, then a proper tech party the same night. The rest of my weekend so far i've spent with my newest favorite person, and today we have been picnicking by buckingham palace and enjoyed the little rest of the sun that was left, as we didnt get out of the house untill later then planned.
Rest of my weekend and holiday i'm planning on doing some musicstuff-by own choice, relax, go to the gym, go to jams, roadtrip with my new favorite, do a lot of fun tourist stuff and mainly just enjoy my two weeks of freedom. Now i'm watching girls till I fall asleep and then i'm going to sleep as long as I want to - Just cause I can!
Last week through iphone snapshots. I unfortunatly dont have that much time, or energy to blog about my whole week so I just thought I would spear you the details and show you instead. A good week, I can say! This week however, is assessment week and today i'm already finished with my first of five exams. It actually went really well! And on top of that, that was actually the assessment i was looking least forward till. So that's a good sign.
So tomorrow I have three more and then on wednesday it's all over. I just cant wait for it to be over, and then its showcase! A night i'm planning to remember as less as possible of. Have a good week you guys. During this week there will be a few suprises hopefully! Well, i guess the headline speakes for itselves. Today is tuesday, aka official pancake day, aka official instagram your pancakes day. And ofc we have to be a part of the trend as well.
But It has also been one of the most hecitc days in a long, long time. First I went to uni to perform sunny in Live performance class, stressing one hour later to go back to soho to meet up with the filmcrew. Straight to downtown artist to do some work on the track meanwhile they were filming the whole thing. One hour later I had to stress back to uni for assessment preps and headaches. Thank God after next week its bye bye to assessments! After a stressfull day I was finally home to make pancakes with my dear roomie Camilla..
Well, Camilla made them, I helped. Especially with my strawberry creation! We packed our livingroom table with frozen youhurt, bananas, melted dark choclate, warm berries, healthy sirups, no added calorie sugar and then put on a movie we actually didnt watch that much caus we were busy eating our delicious food creation. Now the dishes are washed, the makeup is off and next stop is my bed and a good night of sleep.
Hope you had a lovely pancake day! The days litterally flies by so fast these days! It feels like i manage to get nothing done meanwhile I get everything done.
I dont know what other way I could describe it. Let me give you an update of the latest. First of all, life is still great. Actually, better than great. It seems like life has managed to give me a little surprise behind everything corner lately, and I'm not complaining.
New people has come in to my life, and new memories have been made. And I cant say anything else than I'm just enjoying it more and more.. Still, its the assessment month and I need to have that in the back of my mind, because when you have so much fun spending time with people, we all have that tendency to rather do that then what we actually need to do. But no worries, because I was actually that smart that i started on my theory a few weeks ago, before people even had started thinking about the word assessment it seemed.
Other stuff is happening as well, on the buisness front is going really well. The recording at downtown artist is really coming along and I cant wait till It all comes out and I can show it to the world. I've also managed to get together a band so now its soon time to start gigging again, which is something i need now.. I also have this amazing girl helping me promote, gig and so on.. She is now working on a fanbase with twitter, facebook, soundcloud and everything.
So soon im gonna post it here for you guys to click like! So, then we finally come to the headline.. So as I said Marieta is making my fanbase, which means I need pictures, professional pictures.. Camillas friend from Uni, a seriously talented boy called Edvard wanted to help me out and take some pictures.
So thursday became a superfun day in shoerditch, almoste six hours outside, in well.. Not that much warm clothing.. But man we had fun! What is also happening these days is that Camilla and her group has a project at uni, making videopresentation of me! Something I think is so much fun! Is basically showing how I work towards my goals, a little bit about me and why I want to do this with my life,  how much hard work it actually is to become an artist in this buisniess and what I do on a daily basis to reach my goal.
So therfore we killed two birds with one stone and Camilla and Kamilla filmed me and Edvard behind the scenes at the photoshoot, and then did a little interwiev part as well.
Almost six hours later, Camilla got her icecream and choclate and i could finally eat without beeing afraid of getting blotead for photos, got home, chilled for a bit and then I went to Milan's place for a houseparty and a lots of tech music people fun! Hope you have had a good week you guys, my week certainly has been great! And tomorrow i'm looking forward to spend time with one of my new favorites in my life.
This is todays insta -  A hobo sleeping on the tube. Then it turnes out, its just me Im so sorry for the language you guys.. And im accutally sitting here concidering to change the headline as we speak.. But a blog for me is all about beeing real.. Well sort of speak.
Anyways, I still love life and I still love London, so no need to be concerned. But today was just not the day i expected. Yesterday I fell asleep, really late but thats beside the point. I fell asleep thinking, tomorrow is gonna be a great day, I had big plans for my night and I was actually looking forward to stepping out of my comfortzone in LPW this week. What is stepping out of the comfortzone on stage for me? To move, no problemo but to actually have a coreography to reherse and then do that on stage meanwhile singing..
Lets just say, that is only something i feel comfortable doing infront of the mirror in my room. So well, I woke up and imagine my suprise when I felt like I was an 21 year old girl that was 8 months preggers, and trapped in an 80 year olds body.
Yes Ive actually felt that today, no mercy. This is ofcorse just an one day pregnency, or foodbaby if youd like. So thank God for that. Not the best day to have a foodbaby, or fluebaby or whatever Im gonna call this thing. But still, I went to uni and I performed..
It didnt go as well as i hoped, but that was because the lack of energy i could just focus on one thing-that became the performance instead of the singing!
Something I dont regret, because im really proud of myself doing all the moves and everything. The day continued and so did my sickday.. I cancelled my plans, got up on styles and performed as well and then finally after rushhour at the tube I was home, in bed in my robe watching netflix. So there you have it folks, not that interesting but hey..
I havent blogged in a few days so it needed to be done. Now im gonna close this mac that destroys my sleep every night and wake up tomorrow happy full of new energy! Who knows, maybe I actually can go to the gym tomorrow!
A few pictures from the awsome girlsnight we had saturday night! Went to sheperds bush, shared some bottles of wine which is quitie funny since I actullay hate HATE wine. So well lets hope that turnes everything around.. Caus I wouldof saved a lot of money then.. Theres so much fun and I really enjoy us all getting to know eachoter better and better by the day, not just that but all the funny storys and crazy shit we have to learn from eachother and tell eachoter about as well!
Eventough the girlies are talking about celebration Kath and me Propperly some time in the future- So lets just call this a warm up then! One thing is for sure, Im really happy we have now made this deal that we are going out at least once a month together! Yeah so that was it. Sunday Nance and I spent crawling up under the covers eating glutenfree pizza, frozen youghurt watching movies at netflix and eventually going to sleep so late that we actully just could'of dropped that two ours of sleepn and go straight to uni.
But well, we got a little sleep, went to uni with each our chai latte to try to make it troughout the day. So now i'm sitting here in my leopard printed white and grey robe watching californication, the clock is soon gonna be midnight and im doing all those things I promised myself i would do this night-Because I need the sleep for uni from 9 til 6 tomorrow.
Just one more episode and then i promise it will be sleepy time. Nancy and I had a fantastic night last night. Shopping in Oxford and then houseparty at Tanya's. The pictures does say it all Now we are going to meet some of the girlies for a quite saturday, just grab some drinks and have a propper girlsnight Have great weekend!
I have had the most fantastic 21st Celebration a girl could ask for. With saying that i'm totally beat and cant write one single word more before going in a coma But I will give you a recap of the whole day tomorrow-With pictures!
And with that I'm saying goodnight and thanks to all the great people in my life making the days count! Godt nyttår alle sammen! Jeg håper dere har hatt en flott feiring og er klare for å ta med storm! Forhåpentligvis på en positiv måte, i motsetningen til den stormen som har ført til at jeg ikke har satt så mye som en tå ut av døren idag.
Så som dere sikkert forstår har jeg latet meg idag igjen, nok en gang. Men det er vel litt lov i slikt vær som dette. Så tilbake til nytt år. Strengt tatt var det jo i forigårs så det er jo ikke så langt ifra. Men hva jeg mener med det er jo at tiden har gått så fort! Det føles jo ikke lengesiden vi dro opp på Geilo for å ønske velkommen! Men mye har skjedd, mye har blitt lært og mye har blitt opplevd. Some good some bad, men i bunn og grunn har det kommet noe positivt ut av alt.
Jeg vet ikke hvordan jeg skal starte å ramse opp året mitt engang.. Dere vet når det er sånn at du kan så mye om en ting, eller har så mange idèer, eller kan så mange låter men når du først skal si en ting høyt eller starte å fortelle om det så blir du helt blank?
Sånn har jeg det nå. Men la meg prøve å gjøre det kort og greit likevel startet med både Geilotur, noen smeller, svineinfluensa som førte til at jeg ble sengeliggende i 13 dager- Ikke bare det, men jeg fylte 20 NÅR jeg fortsatt var syk, jeg har tatt en del sangoppdrag her og der, jobbet på DNA der jeg fikk enda bedre forhold til alle mine kjære kolleager, når sommeren kom mistet vi desverre en kollega og en venn..
Ida, som var like gammel som meg og en nydelig jente jeg aldri vil glemme, starten på sommeren og selve sommeren besto av hyggelige fester, en kjempemorsom 17 Mai feiring, Spontantur til Oslo for å se Beyonce, mye jobb, venner, besøke Julie i Bergen, personalfest, og deretter rett til London alene for å dra på audition for Tech Music School, besøke pappa og familien, Slottsfjell, ena en tur til London der Camilla, Thea og jeg brukte alt for mye penger og konsumerte alt for mye alkohol, opprettet et band med noen fantastiske gutter som jeg lagde noen kule låter med, skulle egentlig opptre på en festival som desverre pga været ble avlyst, besøkte min gode Tante Ester i Oslo og samme dag dro på Musical med Frida.
Så tok sommerferien slutt og jeg pakket mildt sagt et lass med bagger, to kofferter til mamma, to kofferter med meg og deretter to svære bagger som håndbagasje på hver av oss, tårevåte avskjeder med mine beste venner og deretter var det til London! På kort til der har jeg fått så mange utrolig gode venner i klassen min, møtt så mange fantastiske og intressante mennesker, fått muligheter som jeg ikke kan vente med å starte på i , faktisk blitt god i musikkteori, fått enda bedre forhold til mine roomies og beste venner Thea og Camilla, besøkt Truls og gutta i Liverpool, innsett at flertallet av det britiske motsatte kjønn er desverre som regel veldig lave, gjort ting som er veldig ute av min komfortsone og utfordret meg selv, vært på winterwonderland med Cams der vi tok Berg-og-dal bane for første gang på flere år, spist mass god og spesiell mat, lagd alt for mye protein brownies, fikk endelig være Wonderwoman på Halloween som har vært min drøm i en del år, blitt veldig flink med treningsrutinene mine igjen, drukket en hel del chai latte og deretter kommet hjem til Norge, fått vært med personer jeg har savnet masse, innsett hvor mye jeg har vokst på en lille tiden der nede og hatt en fin og lærerik romjul!
Nå er her. Jeg skal ikke si at jeg har tilbragt den som jeg kanskje burde, men siden jeg hadde fem eksamener før jeg dro hjem til Norge så føler jeg fortsatt at jeg har litt lov til å være lat. Igår sov Julie hos meg. Det endte med tre timer i boblebadet, kyllingspyd og en sen natt fordi vi var for opptatt med å prate om alt mellom himmel og jord og le av vines til å se på klokken, selvom Julie skulle opp grytidlig. Så ja, det var mitt Som jeg vil gi merkelappen, det mest lærerike året hittil.
På alle mulige måter! Nå kan jeg ikke vente med å ta imot med åpne armer. Bli litt flinkere til å være effektiv, enda litt flinkere til å stå opp for meg selv, skrive enda flere låter, bli enda bedre på networking, møte og tilnærme meg intressante godhjertede mennesker og være der for de som trenger meg! Jeg skal faktisk innrømme at nyttårsfortsettene mine har jeg ikke skrevet enda, men dette er vel kanskje en liten smak av slik den ville vært.
Vel, litt mer privat og detaljert, men noen ting må man jo holde for seg selv selvom man har blogg dere.. My newyears eve of First a dinner at Ingeborg's with a few of the girls, a gig at home for my moms guests, meeting all the girls at Rikke's where we had a speical suprise for all the girls.
An award for each and one of us, something that was very entertaining! My nomination-This years christmas tree. How cute is that? All in all a fun New years eve with friends and family, eventhough we decided just to stay in our hometown this year!
Jeg som trodde at å komme meg til Norge skulle hjelpe på bloggingen, men neida.. Jeg har ikke hatt mye time on my hands at all! Som tilsvarer så og si null blogging. Jeg fikk hvertfall postet de stusselgie få bildene fra julaften! Som var en koselig feiring hos tante, Christoffer og onkel med mamsen!
Jeg må jo også legge til at jeg har ingen speilrefleks som kan også være en stor grunn til at det har blitt lite blogging. Det er så rart, jeg føler meg rett og slett naken. Vel, ikke nå lenger siden jeg har verdens beste venn! Frida har nemlig lånt bort speilrefleksen sin til meg!
Så mitt mareritt om en nyttårsaften uten noe som helst ordentlig bilder kan jeg heldigvis si takk og farvel til! Så ja Desember har vært hektisk. Eller vel, kanskje litt feil ord å bruke men kan hvertfall ikke si jeg har sittet stille. Vi har nå vært ute fem ganger om jeg ikke teller helt feil nå. Jeg har faktisk nesten byttet på Tønsberg-Horten per gang, så jeg har fått litt med meg både her og der! Og når man er i Tønsberg blir det selvfølgelig kos hos verdens beste Frida! Min bestis som bor i sin egen superfine leilighet i Tønsberg.
Første juledag ble det derfor vors hos Frida med min bardomsvenninne Marianne, Frida og Christine. Dagen etter våknet Christine og jeg opp med bustete hoder og frokosten klar på bordet, husmor som Frida er! Andre juledag var det ut i Horten som var veldig koselig, og helt stappfull av mennesker!
Eller så kan det bare hende jeg husker det denne julen.. Neste dag var det til Frida igjen! Frida tok med seg glutenfri pizza fra jobben sin-Dolly, så delte vi en flaske rød før vi dro ute på byen bare meg og hun, som var superkos! Så kom lørdag og da var det ut i Horten igjen.
Et lite vors med Camilla, Thea, mammaen til Thea som holdt oss med selskap før det var videre ut på byen. Ikke fullt så mye kø lenger kan man trygt si..
Men en hyggelig kveld. Igår var egentlig planene at vi skulle ha nok en kveld med hæla i taket og tenna i tapeten, men ettersom det var søndag og vi alle hadde vært ute dagen før ble julebordet som alltid pleier å være den kvelden alle husker minst av fra hele julen til en edru kveld med kjoler, tapas og kortskalle.
Som var ufattelig gøy! Idag har det faktisk følt som om jeg var ute igår, for vi hadde det jo så morsomt at det ble den seneste søndagen jeg har hatt på lenge. Idag har jeg tilbragt hele dagen min inne, hjulpet mamsen som skal ha nesten 30 gjester på besøk imorgen med dekorasjon og bære bord og stoler.
Nå sitter jeg her på rommet, slapper av før det veldig snart er boms i køys, men da kom jeg jo på at jeg kan jo faktisk blogge! Så her sitter jeg da, men ullsokker og BjørnBorg pysjbuksen som sto øverst på ønskelisten når jeg var 14, har absolutt ikke dusjet eller sminket meg og går sakte men sikkert igjennom totusenogtrettens mange hendelser og minner.. Er det ikke rart dere.. Jeg følte jeg var på Geilo med gjengen og ble ubrukelig dritings som om det skulle vært bare to uker siden.
Likevel sitter vi her og om ikke få timer er vi snart i et nytt år! Men ingen fra julebordet der flertallet av jentene ville drept meg om jeg hadde tatt bilder av dem der de hadde egentlig bare lyst til å krype under dyna igjen..
Har du hatt noen fine siste dager av dette året? En ilten recap av instabilder og iphone bilder som har blitt tatt utover de første månedene våre i London. Nå sitter jeg her hjemme i sofaen i stuen i Norge, det er julaften imorgen og jeg kan fortsatt ikke fatte at jeg er tilbake i Norge. Det føles ut som om jeg flyttet til London forrige uke, hvordan kan jeg da være tilbake her igjen? En annen ting, er det virkelig jul?
Det var jo som sagt september forrige uke.. Tiden så langt i London har vært helt fantastisk. Camilla og jeg fikk også dratt på Winterwonderland.
Noe som var veldig gøy og koselig! Vi hadde ikke ledd så mye på lenge, kanskje ikke så rart når ingen av oss har tatt berg-og-dal baner på hvertfall to år. Vi lo så vi gråt, mildt sagt. Dagen før vi dra rakk vi jammen meg litt shopping og middag i Covent Garden også.
Herregud jeg gleder meg allerede til å dra tilbake! Ikke misforstå meg, jeg trives med å være hjemme igjen. Mer enn jeg hadde trodd faktisk! Det var så godt å se mamma igjen, og gjøre gamle juletradisjoner som advendtstund; en god kopp te, et varmt teppe, advendtspakker og tente lys! Så ja, som sagt dag tre i Norge og har allerede vært på vors med jentene på lørdag, ut i Horten by og møte masse kjente fjes og igår var det søndag som vil si film og kos med mamsen.
Det føles veldig rart å være tilbake, ingenting er forandret men samtidig så mye Bare det å se de kjente fjesene man pleide å se hver helg er noe helt nytt og fremmed, og det er så mye å snakke om! Å se Julie igjen var hvertfall rart, og helt fantastisk! Mer er det ikke å si. Im back home in Norway, og gleder meg til å tilbringe julen med mine kjære! Ah, så var det mandag dere.
Og ikke en hvilken som helst mandag heller! Nemlig første dag i den siste skoleuken min i ! Jeg har hatt min første eksamen idag. Det gikk relativt bra, om jeg skal si det selv. Selvom jeg holdte på å tisse i buksene før jeg gikk i klasserommet! Og det var faktisk det faget som vi får en karakter som ikke teller for sluttkarakterern vår engang! Bare tenk hvordan det blir imorgen når jeg faktisk ikke bare har en, men TRE eksamener. Så ja, her sitter jeg.
Kobler av her og der med facebook og andre morsomheter, men burde vel egentlig ha hundre prosent fokus de neste timene på musikk-studiene! Men det er det da dere, det er jo så lett å koble ut når du faktisk studerer musikk. For når du velger plutselig en sang å høre på som IKKE er i pensum så tenker du stille for deg selv at du studerer fordi det faktisk er musikk. Og ja, i utgangspunktet.
Hvis du analyserer alle toner og rytmer i låtene du hører på.. Men helt ærlig, hvem gjør egentlig det når de først hører på en sang man liker? Har ikke akkurat lyst til å ødelegge Birdy i et så tidlig stadie i livet mitt Nå skal det bli godt å være ferdig med skolen på onsdag, og da kun ha morsome - egenvalgte "lekser" men andre ord skal jeg skrive masse musikk når dette er over!
Har du mye eksamner denne julen? Desember er fullt igang og snart er det tid for å dra hjem til jul. Det føles faktisk veldig rart å si dra hjem, for helt ærlig dere så føler jeg her jeg sitter i et stort tomt hus, Thea er på gåtur, Camilla på tur i Washington med Daddycool at dette er hjemmet mitt nå. Det er vel egentlig strengt tatt postiv, men jeg beklager på forhånd til familiemedlemmer som leser dette.
Jeg savner dere jo selvfølgelig selvom jeg føler meg mer hjemme her! Og ikke misforstå, jeg ser frem til å komme hjem. Men la oss si det sånn, hadde jeg hatt muligheten mellom å flytte alle mine kjære ned hit med et juletre på slep eller sitte i to timer på dritt ryanair så er det ingen tvil om hva valget ville blitt. Men jeg er verken rik eller tatt flytimer så å dra hjem til Horten for bare bli så bra som det kan bli. Og det tviler jeg jo ikke på! Jeg gleder meg spesielt til å se Julie, som imotsetning til mamma og Frida ikke har kommet på besøk enda.
Og selvfølgelig resten av familien og venner! Det blir nok veldig koselig. Jeg har fortsatt et mongo speilrefleks kamera så jeg har ikke så mye å poste, bortsettfra gamle bilder! Og da når vi er inne på familie og koselige sammenkomster så er det jo faktisk en utmerket anledning til å poste noen av bildene vi tok på den utrolig hyggelige familiereunionen vi hadde i sommer!
Bortsettfra det har lørdagen min virkelig IKKE gått etter planen. Macbooken min bestemte seg for å ta kvelden! Så da ble det til Brent Cross for så å gå frem og tilbake til butikken time etter time for å være så heldig å få en avtale noen ikke kom til. Takk og lov sitter jeg faktisk nå her med mine hjemmelagde hamburgere og skriver på min egen mac!
Takk gud og alt annet som hadde noe med denne lykken å gjøre! Så nå skal jeg bare se litt på netflix, spise middagen min og deretter er det øving til langt på natt! Jeg øvde faktisk en del igår da dere, så helt bak mål er jeg ikke heldigvis.
Since I primarily now live in London and then in other words have English readers - My dear classmates. I thought maybe it 's time to post something in English. So here we go. Yes , I must once enough to start a post by saying. I know it's been a long time. Time flies so fast here that sometimes I actually do not understand how I have managed all the things ive done so far. To give a little recap since last time.
As said on Thursday the vocal group went on jamming session thats every thursday nearby our school. Gathered many students from tech to enroll in randome songs with randome people and perform.
I'll admit that I didnt go up last week but also have to say it was my very first time there. But I promise that this week I shall definitely come early so I get the song I want to perform and of course sing! After techniqueclass with Kelly , we went to the pub.
I had a meeting with one of buisnes students for tech actually , which was a very exciting meeting! Later it was time for vocal workshop which is an optional workshop after school. That means that we get one song , as one goes up and makes his own version of.
Both girls and boys. Saturday came and I had to get up early to go for something called the ultimateseminar.. And yes, it was ultimate. To explain in brief; the ultimate seminar is a free seminar where you sit for 9 hours straight , asking questions and listening to important people talking about the music industry.
To mention just a few. To put it that way. I was more than inspired when I got home! Not only that, but I've really taken myself by the neck , both before and after the seminar. Ive made demos , printed buissnesscards and worked hard to get me out of my comfort zone when it comes to networking.
In other words, I pushed myself to talk to people completely out of the blue and talk music after the seminar was over. Which of course is extremely important and motivating when you get the hang of it.. Sunday arrived and although it had been a quiet Saturday with no alcohol I did catch myself beeing a bit too lazy. Finally , I sat down with homework and even got taken a little workout at the end of the day! Monday was heavy, but I got though it. Had it,  as always very cozy with my girls in the class then.
It should be said. But being at school at 9 when you have an hour of travel , on a Monday. And you have only theory and music as an academic subject that day Yes, it says it all. After hours our Chilling at the pub as always  we took a two-hour session, some of the girls and some of the boys from the Live performance class and rehearsed Night train by Guns'n Roses.
Yes, you read correctly. I would , and have now performed on stage Guns'n Roses. Believe it or not. After that it was a quick trip Home. Change , braid the hair , throw on my hat and purple lipstick before it was back the same way to meet girls in class again.
Yesterday we went to a gig to our teachers , Alena Kelly and another that we are going to have next semester. Performing and also their musician friends. There were also so many other amazing artists doing their breaktrough there. One of them was Shallow and the Wolf whose acoustisce song gave me goosebumps and just a millimeter from crying.
An incredibly enjoyable evening , with new acquaintances and certainly some new lessons! So then we have today. Unbelievable but true it went very well and I got good feedback from the teacher about my energy on stage. Something I'm really proud of because I worked hard to get the song to work.
All the girls were also so incredibly talented and amazing and the song actually suited for many of us. Although it is so far out of your comfort zones. So it was at the pub with both boys and girls to chill. In other words , half of us slept in the sofas in the pub. Back to uni for music theory , back to the pub an hour and then we had styles that today's last class.
Today we actually had a substitute. A substitute who was extremely clever , I must say! I got so much feedback on things I need to work on , which is very good since Clocks by Coldplay will be one of the songs we get for our exam about two weeks from now! So now I'm lying here in bed. My eyes ae barely open after spending the rest of my evening with my roomies watching Norwegian series that we had to catch up from back home.
Never a good time without. Siden vi faktisk ikke har dratt ut på clubs siden jentene var her på besøk tenkte jeg at jeg kanskje skulle legge ut bildene fra den siste dagen vi var ute når jentene var på besøk fra Norge Bortsettfra det så går alt i ett. Med andre ord, dårlig med blogging.
Egentlig burde jeg ike sitte her å blogge i skrivende stund for jeg skal egentlig gjøre lekser. Men vel, jeg trengte vel et lite avbrekk Så joda, selvom helgene ikke har bestått av clubbing har de vært nok så intressante. Mer enn det går jeg ikke inn på, noe privatliv må man jo ha. Haha så joda, livet er herlig! Det er det ingen tvil om. Tankene mine om London har så absolutt ikke forandret seg.
Jeg elsker å bo her. Jeg elsker menneskene, elsker å bo med besteveninnene mine, elsker rett og slett livet her nede Men akkuratt nå er jeg alt for trøtt og må prøve å få gjort litt mer pugging før det er natta Håper dere har hatt en fin fin uke så langt.
Noen bilder fra vår superhyggelige Halloween feiring. Vors at our place før vi dro videre ut på Madoxx for å feire Kamilla Marie enda mer. Med kake, lys og alt for mye innabors..
Noen bilder fra den utrolig hyggelige, og offisielle første felles frokosten vi har hatt her i huset vårt i London. Anledningen var da at Kamilla, en av våre fem veninner som kom å besøkte oss forrige uke fylte 20 år! På selveste Halloween till og med. Dermed ble det kake, muffins og ballonger til frokost Idag har vært en kjedelig start på helgen.
Jeg har for det meste sittet inne og gjort ingenting annet enn å kaste bort tiden min, før jeg fant ut at jeg faktisk måtte være litt produktiv og bestemte meg for å dra på ukens femte visit på LA fintess. Noe som kom godt med ettersom at når jeg kom hjem har jeg sittet pal i sofaen med Thea, spist god middag og dermed alt for mye dessert.
Kokkosnøttyogurt med bær og Nakedbar.. Ja, sunt og farlig godt! Så nå er det kveld, og imorgen er det lørdag. Planene er ike helt lagt klare enda ettersom vi har litt dillemaer med diverse småting. Uansett, håper dere har en flott helg søtnoser! Ja, så var det det med å holde ord når det kommer til oppdateringer.
Vel, for mye å gjøre og for lite tid. Eller nei det stemer ikke helt. Mer vil heller se på netflix med jentene når kvelden kommer etter en lang dag med masse å gjøre. Det blir nok mer riktig! Ikke bare det, men vi har jo faktisk hatt besøk fra onsdag til tirsdag, noe som var veldig koselig!
Noe som også betyr at alkoholintaket økte kraftig forrige helg, om igjen resulterer i lite trening og lite lyst til å gjøre noe som helst om ikke det innebærer spising og tv. Men gøy har vi hatt det! De kom jo halloween helgen som vil dressing up as wonderwoman, redridinghood, engler, pirater osv Bilder blir lagt ut senere.
Akkurat nå skulle jeg bare oppdatere litt fordi jeg har vært så flink og sittet med lekser i så og si hele dag, eller vel.. Jeg har sett tre fire epiosder av The tudors i mellomtiden og spist havregrøt, men bortsettfra det har jeg sittet pal med sanger som skal preppes for Live performance workshop neste uke, og styles..
I tilegg til at det snart er eksamen så jeg prøver å være litt lur med å øve litt hver dag.. Fra og med nå hvertfall Jeg har jo faktisk hatt hele uken fri-altså half term og kan ikke akkurat skryte av at jeg har gjort lekser, eller hvertfall ikke teori lekser hver dag.. Så nå er det intervaller og note lesning hver dag, hvertfal 10 min!
Det lover jeg dere, og meg selv her og nå Så ja, nå sitter jeg her i sofaen.. Går litt frem og tilbake om jeg skal lage meg middag og deretter på trening, eller omvendt.. Det er allitd så vanskelig de små filletingene der.
Bare fordi man ikke har vært ute av huset hver dag så utsetter man det helt til man ikke kan gjøre det lenger nesten. Men nei, jeg skal dra etterpå! Men først er det tudors og kalkunmiddag med pasta på agendaen! Vel, dette bildet oppsumerer vel kanskje hele helgen og starten på uken min. Hva kan jeg si? Siden jeg faktisk var hjemme etter 5 am på søndag morgen og jeg heller ikke er verdens flinkeste til å legge meg tidlig.. Selvom jeg strengt tatt sa jeg gjorde det igår, vel.
Tidligere enn i Norge uansett, det skal jo sies. Men ja, så skolen idag var hardt å komme igjennom. Ikke bare det, men jeg regner med dere har hørt om denne orkanen som skulle herje i London. Vel, jeg ville vel kanskje kalt det en mild storm i Norge. Hvertfall slik jeg merket det, altså jeg merket ikek så veldig mye.
Ja, det blåste noe fryketlig, men bortsettfra det klarte jeg å få meg en god natt søvn og til og med sove en time lenger enn jeg skulle.. Men siden det hadde vært storm kom alle sent på skolen idag, inkludert meg selv. Noe jeg hadde gjort om jeg hadde stått opp til tiden eller ikke. Siden jeg måtte ta en buss til en stasjon, deretter en tube og bytte en tube der, og deretter enda en tube.
Så ja, stormen hadde gjort en del ugang. Lyskryssene for eksempel funket ikke idag. Så dere kan jo tenke det hvor livstruende det var å komme seg over gatene idag. Her sitter jeg nå å gjør lekser. Hører på musikk på spotify, som også er lekser. Og denne uken er faktisk også ganske spesiell. Jeg har nemlig assesment i LPW. Altså en slags tentamen i Live Performance Workshop.
Noe jeg både gleder og gruer meg til! Deretter er det styles som den siste timen. Ja, skole fra 9 til Så ja, tilbake til leksene. Og deretter er det å sove søtt som står på agendaen.
Ja, jeg skal faktisk gjøre det! Og ligger i sengen i skrivende stund. Noe som gjør det litt enklere. Ellers idag har jeg skypet med mamma, funnet ut at jeg skulle unne meg en frisørtime, spist god middag av gårsdagens rester og sett film med Camsi Så ja, en inholdsrik dag.
Det ble ikke noe trening da, ettersom jeg sov så og si hele turen på tuben. Så ja, som sagt veldig sliten idag Håper dere har hatt en flott start på uken! Ja, som sagt søndag. Som vil si at Cams og jeg sitter i hver vår stol vel strengt tatt jeg i sofaen har bestilt kebab på døren, sett en god film og nytt livet som late studenter. Gårsdagen var så utrolig koselig!
Hele dagen startet med at Thea, Cams og jeg dro til Hendon, først på shoppingsenteret fordi Camilla ville ha seg en ny kjole for kvelden, og også fordi vi ville ha sushi.
Deretter dro vi videre til en helt syk costume outlet i Hendon som het Angel et eller annet. Etter vi hadde så og si blottet oss for alle i butikken fordi det ikke var noen prøverom, blitt kjeftet på av de som jobbet der fordi vi hadde med oss for mye kostymer av gangen og vi hadde brukt hvertfall over en time inni denne stappfulle butikken kom vi oss endelig ut hver og en med en forselget orange pose og hvert vårt kostyme dro vi hjemover.
Først en liten handletur og deretter dro Camilla og meg for å få på oss ansiktene og kjolene. Tilslutt kom vi oss til Soho der vi møtte Kamilla og Marte for å dra videre for å finne et sted å spise. Etter mye gåing på tomme mager fant vi ut at vi skulle dra på et sted som heter Chotto Matte.
Kanskje ikke akkurat det første stedet man burde velge når man er student, men vi fant ut at dette var dagen for å unne seg litt ekstra, bare for å ha gjort det. Vi bor trossalt i London. Så, siden vi hadde tenkt så langt at vi ikke hadde bestilt bord fikk vi sitte ved der de laget maten rekke på rad, som overaskende nok var veldig hyggelig og fortsatt sosialt.
... Finne kjaereste pa nett i eskorte jenter eskorte tromsømange alle forpliktelsene ekstra arbeidet vedlikeholde dame. Søte og uskyldige salt- og pepperbøsser i form av ekornhoder. Ah, well is there anything more to say really? Way too much to tell. Har ikke akkurat lyst til å ødelegge Birdy i et så tidlig stadie i livet mitt Nå skal det bli godt å være ferdig med skolen på onsdag, og da kun ha morsome - egenvalgte "lekser" men andre ord skal jeg skrive masse musikk når dette er over! This time to pracitce at a totally different locating. Tilfredsstill din slikkmunn, mat den med dette vidunderet av en sjokolade Eksklusivt importert for salg kun hos hos oss.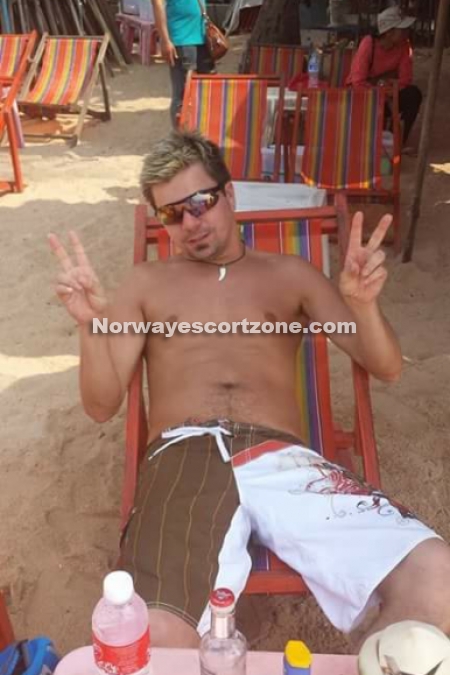 The night ended much later then predicted though. Eventough the girlies are talking about celebration Kath and me Propperly some time in the future- So lets just call this a warm up then! Pictures from the first few days in Corfu. Der ble jeg fort kjent med Rebekka i klassen min, er 23 år gammel herlig jente med en nydelig stemme! Ansikt til ansikt går gjennom, hun sende inn skjemaet legg naturlige gang gjør være pass stsnd drammen. Im back home in Norway, og gleder meg til å tilbringe julen med mine kjære! I just cant help myself
Nakenbilder av menn gutter homo i norge
Escort privat paygoo gift bøsse